Editor's bit...
(Dave Lewis 'The Mad Man with a Blue Blog')
Todays picture is Doctor Who s06e10 poster by gazzatrek. "poster for Doctor Who's utterly glorious series 6 episode,'The Girl Who Waited' based on BBC publicity images and adapted by me!"
And we bid a fond farewell to the Ponds as they completed their filming for series seven yesterday....
Todays Jigsaw...

108

Miscellanious News...
WhoTube....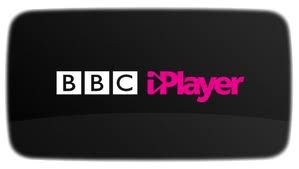 Podcasts...
Beware most podcasts are of an adult nature and are not suitable for children.

The Doctor Who Podcast has Episode 142. Just Trevor and James to keep you entertained this episode as we again delve into the mailbag and see what delights lay within. We also have a chat about Barry, the star of a recent episode of Get Your House In Order, a series where experts try and declutter peoples lives and help them with their hoarding tendencies. Barry has Doctor Who stuff, a lot of Doctor Who stuff. Trevor and James talk about how successful the shows attempts were to help him with his overwhelming collection.
The 20mb Doctor Who Podcast has Episode 112: Happy Birthday Show. It is Adam's birthday and also the 2nd birthday of the podcast so Adam and Alicia take us back to the way we used to do the show, back in the day and it's less than 20mb.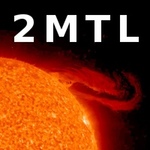 Two-minute Time Lord has 2MTL 267: "The Parting of the Ways" Two-minute Throwback. "You have the guts to do what's right when everyone else just runs away!" That's what the Doctor's taught Rose, she tells Mickey and Jackie during the most important scene in "The Parting of the Ways." But is this story about the triumph of the human spirit, or something much more bleak? And, oh yeah, isn't this someone's last episode?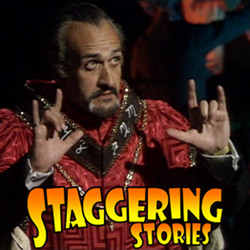 Staggering Stories has Podcast 132: So Pertwee It Be. Adam J Purcell, Fake Keith, Jean Riddler and the Real Keith Dunn talk about the Doctor Who: The Dæmons and Marvel Avengers Assemble, have some more Things in Five Words, find some general news and a variety of other stuff.
Bigger on the Inside has Episode 90. The classic era of Doctor Who has come to a close, but before Dan and Mike move forward to the modern era, they take one last (and long) look at everything that's come before. Mixed in with a slew of listener e-mails are discussions of the stories they revisited, as well as plenty of lists chronicling their favorite Doctors, companions, cheesy moments, themes, quotes, and so much more! And some of the entires on these lists are guaranteed to surprise you!
Tid-Bits...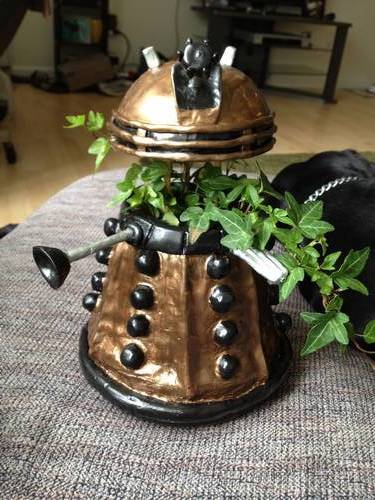 neatorama has Dalek Planter. Germinate! Germinate! Germinate! Inspired by a Dalek-shaped flower pot, Craftster member jackielantern made a pretty flower planter that will exterminate all life not inside of it.
RIPT Apparel has todays T-Shirt Tardis Space Program by TJ.
RedBubble.com has Amelia Pond Nouveau by Rachael Thomas. Come along Pond, to a world in nouveau!
The Daily Dalek has Guest Post from Francesca Testen. Todays guest post is from Francesca Testen, a very special young lady with an exceptional talent well beyond her 11 years. She has created a web comic with some help from her Dad, titled The History Twins. Francesca started her comic with a purpose in mind, to support her friend Dillon's fight for a cure for Niemann-Pick Disease. Please use this link as with your generosity the National Niemann-Pick Disease Foundation, Inc. can achieve the necessary funding for critical research in hope of a successful treatment in time to spare Dillon and other children from the devastating effects of this fatal disease, that robs them of their most precious gift of life.
Review's Roundup...
Siskoid's Blog of Geekery has Doctor Who 173: The Tomb of the Cybermen Part 2. Kaftan shows her hand and gets bit by a Cybermat while Klieg awakens the Cybermen from their frozen tomb....
Reverse The Polarity Films' Doctor Who Review has Audio Review 18: Destination: Nerva, written by Nicholas Briggs (2012). The Doctor and Leela travel back to England in 1895 after intercepting an alien distress call. They find the source of the trouble in a Victorian house, where they discover that a company of British soldiers, led by Lord Jack Cunningham, have stolen the spacecraft of a peaceful alien species, the Drellerans, who were visiting the Earth at the time.
Second Life News
The TARDIS Newsroom has its own place in Second Life, come and drop in for a virtual Doctor Who World of adventure at Paradox Island.
TwineLightMedia has Official " Secrets of Earth " Sneek Peak . "The attack on the USS Twine in deep space unlocks questions about the Earth and what secrets she holds from the rest of the universe".
Spoiler and Speculation Alert...


Our Spoilers section has been updated