"Asylum of the Daleks" has now been aired in the UK, here is around-up of
the reactions and reviews from around the web, for those of you who
haven't seen it yet beware as this will all be considered SPOILERS.
What Did you think of it? Take the Poll here

Asylum of the Daleks had an overnight audience of 6.4 million viewers, a share of 29.3% of the total TV Audience.
"Asylum of the Daleks" Reviews....
planetzogblog has Doctor Who 3.1: Asylum of the Daleks review
It starts with astonishing imagery. That's a Dalek, but a huge, massive, stonking SKYSCRAPER Dalek. A voiceover tells us the story so far. It's the story of Doctor Who – Doctor Who and the Daleks. The Doctor meets the narrator, the legend steps out the story to meet the storyteller....
Guardian Unlimited has Doctor Who: Asylum of the Daleks - series 33, episode one
The beginning of a new series demands a certain sense of occasion – and Asylum Of The Daleks certainly provided that. This was a brash and bruising riot of all of the show's best aspects that once more raises the bar for a Doctor Who opening episode....
TARDIS Musings has A Dal Insane
That was something special - 45 perfectly crafted minutes. The big surprise we were promised turned out to be Jenna-Louise Coleman's presence - but was it the new companion? Her character was called Oswin Oswald - but I have read of another name for the companion (reported by people who have observed filming). It will be interesting to see how Moffat handles this come Christmas....
The Daily P.O.P. has Doctor Who and the Asylum of the Daleks
Deep in space there is a planet where the insane and scarred Daleks are kept under close supervision, an asylum. However, strange transmissions have started to emanate from beneath the asylum's impenetrable force field. Fearful of the threat of their own deranged brethren, the Daleks have kidnapped the Doctor and his companions to solve their problem for them. Using nano-cloud technology, the Daleks have transformed human beings into their agents and sent them after their most hated enemy, their 'predator,' the Doctor...
WhatCulture has Doctor Who Review – Asylum of the Daleks
We've seen human-controlled Daleks before, from the second-ever Dalek story in fact, but we've never seen them presented quite so viscerally, with eyestalks and gunsticks protruding from their very flesh. And we've been confronted with the horror of being converted into a Dalek before – most shockingly in the form of Arthur Stengos in Revelation of the Daleks....
Den of Geek has Doctor Who: Asylum Of The Daleks review
At some point, once the dust has settled around Asylum Of The Daleks, it might be worth us all having a big old chat about what's an 'acceptable spoiler'. Because, as you probably worked out, a quite massive one managed to get to the transmission of the episode fully intact....
Shadowlocked has Doctor Who reviews: Asylum of the Daleks
There are some television shows so involving, so emotional, and so impactful, that it seems mere words can't do them justice. Doctor Who is just such a show, and Steven Moffat's 'Asylum of the Daleks' is an episode that exemplifies this....
SFX has Doctor Who 7.01 "Asylum Of The Daleks" REVIEW
Wait! What? Rewind! Choke! Splutter! Yes, she's here, and it's not even Christmas yet – say a somewhat surprised hello to Jenna-Louise Coleman, alias new companion Oswin Oswald, smuggled past the chronic spoiler-flingers of the world in one of the great storytelling coups of Doctor Who. Nicely played, you sly dogs. It's a winning debut, too – Coleman brings sauce and sparkiness, and while she initially seems a familiar Moffat archetype, all snarky cracks about the Doctor's chin and throwaway lines about sexual experimentation ("Actually it was Nina – I was going through a phase…") there's a deeper vulnerability there too, which makes her eventual fate in this episode genuinely heart-skewering....
IGN TV has Doctor Who Asylum Of The Daleks Review
With a hero, plots and a series mantra that's all about unstable, unpredictable change, it's remarkable that Doctor Who has always been quite so consistent when it comes to punching above its weight. So it's somewhat fitting that as we edge ever closer to the show's legendary 50th anniversary, showrunner Steven Moffat has issued the writing staff a mission statement to "slut it up with big, huge, mad ideas", and to "write each episode like a movie poster"....
Hypable has 'Doctor Who' review and analysis – 7×01 'Asylum of the Daleks'
Well, let's deal with the Elephant in the room (or rather, the human in the Dalek). After all the pre-broadcast hype and promises of "shocking twists" and "game changing revelations," our minds were running rampant with crack theories and impossible cameos....
Huffington Post has 'Doctor Who' Season 7 Premiere Introduces New Companion (Or Does It?)
"Doctor Who" showrunner Steven Moffat is a very smart man, and even though this episode was bristling with clever ideas (human Daleks! zombie human Daleks! A Dalek Azkaban!), one of "Asylum's" smartest ideas had to do with what you might call a procedural matter....
Radio Times has Doctor Who - Asylum of the Daleks review with Katy Manning
So is this fabulous episode destined to be an all-time classic? It's clever, fast, funny, eerie, surprising and tearjerking – all in one spectacularly polished package. And Steven Moffat steps over 49 years of Dalek baggage to make them fresh and menacing again....
"Asylum of the Daleks" Extras....
Radio Times has A message from Steven Moffat and Jenna-Louise Coleman about tonight's surprise
So, who got a whopping great surprise this evening when Jenna-Louise Coleman arrived on Doctor Who earlier than scheduled? Matt Smith's latest companion made an unexpected first appearance in the series seven opener, Asylum of the Daleks, shocking TV viewers who believed she'd be making her debut in the 2012 Christmas special....
The Telegraph has How will the writers solve the problem of the Doctor's new assistant?
Despite constant assurances from Steven Moffat that the new assistant would definitely not appear till Christmas, on Saturday she made her surprise debut as the sole survivor of a crashed spaceship, trapped somewhere in the Daleks' prison, known as the Asylum...
The Doctor Who Podcast has Episode 159 – Review of Asylum of the Daleks
You've watched the episode, now listen to the review. James, Leeson and Ian give you their thoughts on this much anticipated Season 7 opening story. Not much more to say really. Enjoy! Get your thoughts in to feedback@thedoctorwhopodcast.com on Aslyum of the Daleks....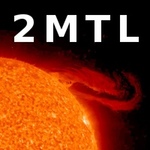 Two-minute Time Lord has 2MTL 277: "Asylum of the Daleks" Reviewed
I had low expectations of the Series 7 debut. Boy, do I have egg on my face...
"Asylum of the Daleks" Tweets...
steven_moffat

Doctor Who: heartfelt thanks to all the journalists, bloggers, and forum members who kept our little secret for tonight. You are the best!
thenicolabryant

The amazing story line of Amy & Rory @KarenGillan2 & @RattyBurvil had me in tears - as usual. Love them both. :)
sophie_aldred

That was a very good surprise. And FANTASTIC Vis FX! Also cried.
Will hagger ?@williamhagger Bloody brilliant :)

Anthony C Green ?@AnthonyCGreen1 Great episode, but I wish they hadn't used the 'Doctor Who?' line AGAIN at the end

Claregreenstreet ?@ClareCG1 Oh wow that was cool. Wished they'd been more use of all the Daleks. Was ready for Dalek spotting.

• Rory Pond • ?@R0bertCasey Oswin being there was such a nice surprise!

Tom Buxton ?@tbuxton42 Thank goodness #DoctorWho is trending, on tonight of all nights it completely and utterly deserves it!

Carlisle Who Fan ?@CarlisleWhoFan As with Cybermen of the Moffatt/Smith era, the Daleks look great & really creepy when they look a bit battered and embattled.

James Baxter ?@Bax81 Wow! One of the best #DoctorWho episodes ever!

Nathan Evans ?@Nathan_Evans #doctorwho Minor problem for me: Although the Amy and Rory scenes were played well, the need for conflict felt a tad sloppy

Amy Hollins (Pond) x ?@amypondfan14 I love the new sort of standalone episodes there well cool!